New COVID Variants In WA - 2/23
Health Officials announce the status of new COVID variants found in our state.
Coronavirus: We're All In This Together
Along with fear and uncertainty, the COVID-19 (Coronavirus) pandemic is spawning a plethora of rumors and misinformation. KBTC is here to point you toward credible sources of information during this difficult time.
Meanwhile, please remember to wash your hands, avoid contact with others (stay at least six feet away), stay at home if you are sick, and contact a medical professional to get tested if you have symptoms. If you are out and about please be safe and wear a mask and continue to stay at least six feet away from others. If you need more information on masks or how to get them you can click here for info from DSHS.
Heading into the Fall of 2020 we need to remember that now more than ever that you need to keep social distancing, and wear a mask when in public and to stay home and contact your healthcare provider if you feel sick. Only together we can stop the spread of COVID-19.
Latest COVID-19 Information & Help Resources
General COVID-19 Information
Click HERE for the latest information from the Washington DSHS
Holiday Gatherings Information and Guidelines
Holidays are around the corner and though we wish to be with friends and loved ones there are safety guidelines you must consider before going to or hosing any gatherings. Click HERE for information.
Where to get tested:
Click HERE for info from The Washington State Department of Health about COVID-19 testing.
The latest on forthcoming COVID 19 Vaccine and distribution:
Click HERE to get the latest info on vaccines (NOTE: As of 11/15/2020 no vaccine has been approved by the U.S. Government, we will keep you updated)
HAVE YOU RECENTLY TESTED POSITIVE FOR COVID 19? HERE'S HOW YOU CAN GET HELP AND HELP OTHERS IN AN IMPORTANT CLINICAl STUDY. CLICE HERE TO LINK TO RISE ABOVE COVID.
Important Information for seniors about COVID-19
Seniors citizens are hit hardest by COVID-19, so click HERE for news and information specifically relating to the elder population.
Latest statistics Washington State statistics about COVID-19
Click HERE for the latest statistics from the state, and HERE for info from the World Health Organization and to see the COVID-19 Map by Johns Hopkins University.
Unemployment Information
Click the link for information on unemployment benefits. https://esd.wa.gov/newsroom/covid-19
Business resources
Click www.pnwer.org for business resources for the Pacific Northwest region regarding COVID-19.
Back to school 2020/2021 resources.
https://www.seattletimes.com/life/back-to-school-resources-for-parents-from-meals-to-childcare-to-technology-and-more/
Reopening information:
Click HERE for the latest on what is open, reopening phases and restrictions.
Latest Video News & Information
Governor Inslee Phased Reopening Pause. 2/25
Governor Inslee announces a pause of reopenings and rollbacks
From Freezer To Pharmacy 2/23
Find out how the COVID vaccines are getting from the manufactures to the public
Inslee In Person Learning Announcement 2/16
Governor Jay Inslee announces plans to return all students to the classroom
2020 Tacoma Housing Values 1/28
Tacoma and Federal Way see sharp increases in housing values during pandemic
Pierce County Library Downloads 1/26
The Pierce County Library System announces record setting e-book downloads during 2020
NWN 124 Digital Extra COVID Vaccines
A discussion with a local woman who was one of Washington's first to get the COVID Vaccine
COVID Back To School - Sept 18
Trying to learn during a pandemic.
Coronavirus Update 5 - June, 12
Coronavirus attacks the body, and the mind.
Coronavirus Update 3 - May 15
Struggling to learn during a pandemic.
Real Estate And Coronavirus, M
Finding a home in the Coronavirus era.
Coronavirus Update 2 April 17
Thought leaders in Western Washington battle a pandemic.
Coronavirus Update - April 3
Crucial conversations during a time of crisis
Northwest Now: Coronavirus - March 20
Battling pandemic in Western Washington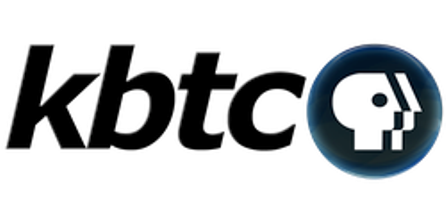 Support your local PBS station in our mission to inspire, enrich, and educate.
Donate
ACTIV-2 Study
How Recently Diagnosed COVID patients can help in a new study
Western Washington County Government Health Websites:
For the latest information on infections in your county and where to get help click on the links provided below:
How To Avoid COVID Misinformation & Scams
Fact Vs. Fiction
In the interest of keeping you properly informed, we ask that you click HERE to get the facts about COVID-19 from the Centers For Disease Control.
Unfortunately, scammers are actively trying to trick consumers out of money and personal information. Price gouging has also proven to be an issue. To learn more about scams and report price gougers, use the links below:
CLICK HERE FOR THE WASHINGTON STATE ATTORNEY GENERAL WEBSITE
ADDITIONAL NORTHWEST NOW AND DIGITAL FIRST CONTENT
Emergency Food Donation
Two agencies team up to help the hungry during the pandemic
Kids Thriving During Pandemic
With screen addiction on the rise, who can kids thrive during and after the pandemic?
COVID Response Corps
Find out how Youth are being teamed with agencies to fight hunger during a pandemic
Inslee COVID Tracking App
Governor Inslee announces a new smart phone app to help track COVID
Tacoma Museums Reopen
After more than six months museums start reopening
Flu Shots
Get your flu shot and get it early
Cat's Crusade
Meet a 7-year-old Yelm girl whose courage is as big has her heart.
Disabled Employment Services Cuts
What effects will cuts have on employment services for disabled and those they help?
Pierce County Library System Virtual Reading Rooms 5/28
During Coronavirus crisis, the Pierce County Library System creates virtual reading rooms.
Child Care Aware
The impact that COVID-19 has had on childcare
Northwest Now Digital Extra Vaccinations
The importance of being vaccinated
Seniors in Need 6/2
A service offering more than food delivery for South Sound seniors.
Pandemic Earth Day
What we can learn about climate change response from the COVID-19 pandemic
Northwest Now Digital First
Masks For Docs
3:00
Published:
How One organization is helping to get much-needed masks to medical professionals
Winery Hand Sanitizer
A local winery helps by producing much needed hand sanitizer
Looking For A Job During COVID-19
Indeed.com to provides us with some tips for job searching during the pandemic.
Online Community Meetings 4/20
Two agencies team up to serve the community online during COVID-19 pandemic
Coronavirus and Small Businesses
With the rapid spread of COVID-19 and mandatory closures how can a small business survive?
Coronavirus Food Bank Donations
How one local food bank is coping with challenges brought on by COVID-19
Coronavirus and Small Businesses
With the rapid spread of COVID-19 and mandatory closures how can a small business survive?
COVID-19 and the Red Cross
Tom Layson sits down with Colin Downey a Red Cross spokesperson.
Coronavirus and Small Businesses
With the rapid spread of COVID-19 and mandatory closures how can a small business survive?
Coronavirus Sound Transit Response
A quick look at how one local public transportation agency is dealing with COVID-19
COVID-19 and the Financial Opportunities
Tom Layson sits down with Brad Berger about the Financial opportunities of COVID-19
Coronavirus Volunteers
Kindness can spread faster than Coronavirus
Commuting Vs. Telecommuting
A discussion with Seattle Times Transportation Columnist Mike Lindblom about telecommuting