KBTC values diversity and equality. The murder of George Floyd by a police officer has sparked protests all over the country. Below are some programs, including Northwest Now where race, diversity and equality have been discussed.
Indian Boarding Schools
A legacy of pain
Indian Boarding Schools
A local man shares his family's story
Violence Against Asian Americans - Mar 26
An old problem re-emerges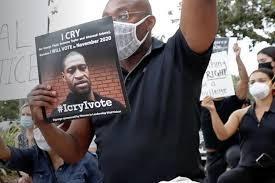 Click for films and discussion
AAWA
A look at a local writing group for African Americans
Black History & Art
A look at a special exhibit coming to the Northwest and a local multimedia artist
Tacoma Totem Pole
Will a downtown Tacoma totem pole be removed?
Manny Ellis Update
Update on charges filed against Tacoma Officers
Manny Ellis - Nov 13
The case that has shaken Tacoma.
Seattle Unrest - Sept 18
A city on edge.
Juneteenth
A look at race as we celebrate Junteenth
Tacoma Mayor Woodards Reacts To Alleged Police Brutality
Tacoma Mayor Victoria Woodards angry denounces suspected police brutality in her city
NORTHWEST NOW RACE AND DIVERSITY DISCUSSIONS
Indian Boarding Schools
A local man shares his family's story
Black History Month 2021 Feb 12
History in the context of a troubled today
Indian Boarding Schools
A legacy of pain
Race and Pedagogy 2018
The intersection of education and race with UPS' Dr. Dexter Gordon.
Finding Peace
Working for peace in an era of increasing hate.
Black History Month 2019: Civil Rights
The importance of history in the context of today.
Quintard Taylor
The black experience through the lens of history
Julianne Malveaux
She challenges the conventional wisdom.
White Privilege
Taking on a difficult topic.
Homeless African Americans
A look at the disturbing trend.
Black Panthers
Former members talk about the past and present of civil rights activism.
Black History Month - Black History in Tacoma
A generational look at the struggle for civil rights.
Race and Pedagogy - Sept. 2014
The Race and Pedagogy comes to Tacoma.
Discussing Ferguson
The issues surrounding the troubles in Ferguson, Missouri.
Remembering MLK
Where do we go from here?
Civic Summit
Local leaders work to address educational issues.
Project Peace
An effort to bring police, policy makers and the public together in Tacoma.
TPSD Superintendent Carla Santorno
We sit down with Tacoma Public Schools Superintendent Carla Santorno.
UPS President
A discussion with New University of Puget Sound President Isiah Crawford
Of Race and reconciliation
A look at the 1885 Tacoma Chinese expulsion
Police Accountability
Is I-940 an important element of Police reform?
Norm Stamper on Police Reform
Seattle's former top cop on police reform.
NORTHWEST NOW DIGITAL FIRST DIVERSITY COVERAGE
Asian Hall of Fame
Using Influence to End Hate
Kinsey African American Art & History Collection
Hundreds of years of African American history comes to Tacoma.
Juneteenth 2021
A look at the status of racial equality on the week of Juneteenth.
NAAM
We take you to the Northwest African American Museum.
Homeless African Americans
A look at the disturbing trend that shows blacks have a higher homeless rate
Tacoma Buffalo Soldiers Museum
A look inside of the Tacoma Buffalo Soldiers Museum
Stonewall 50th Anniversary
Chris Anderson has this look at the 50th anniversary of the Stonewall uprising.
Digital First Billy Frank Dedication
A wildlife refuge area is named after a legendary Nisqually tribal activist
Lyle Quasim Profile
A discussion with Lyle Quasim, and all he's done for the community he loves.
The Peace Bus
A ride along in a vehicle powered by peace and charity.
Tacoma Latino Town Hall
A wrap around look at a town hall aimed at Tacoma's fastest growing population.